We use the Intager Raptor II S system in our arena at Debrecen. This is a Hungarian made professional laser tag system which fulfills all the safety rules which has main importance for us.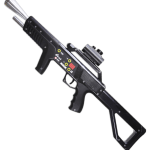 Intager Raptor II S
150 metes shoting range. Custom player roles (soldier, medic, sniper). Change your clips, throw grenades or heal you allys.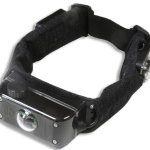 Intager Raptor II headband
360 degree coverage with 12 sensors, no wires, 8 hours gameplay, hit feedback. It comes with a helmet paired with the laser tag marker.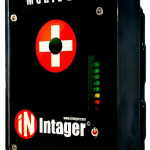 Intager medic box
Special base which can revive you in certain game modes.